Celebrating International Women's Day with two inspirational women from Urban Foundry
Posted on

March 7, 2023

in News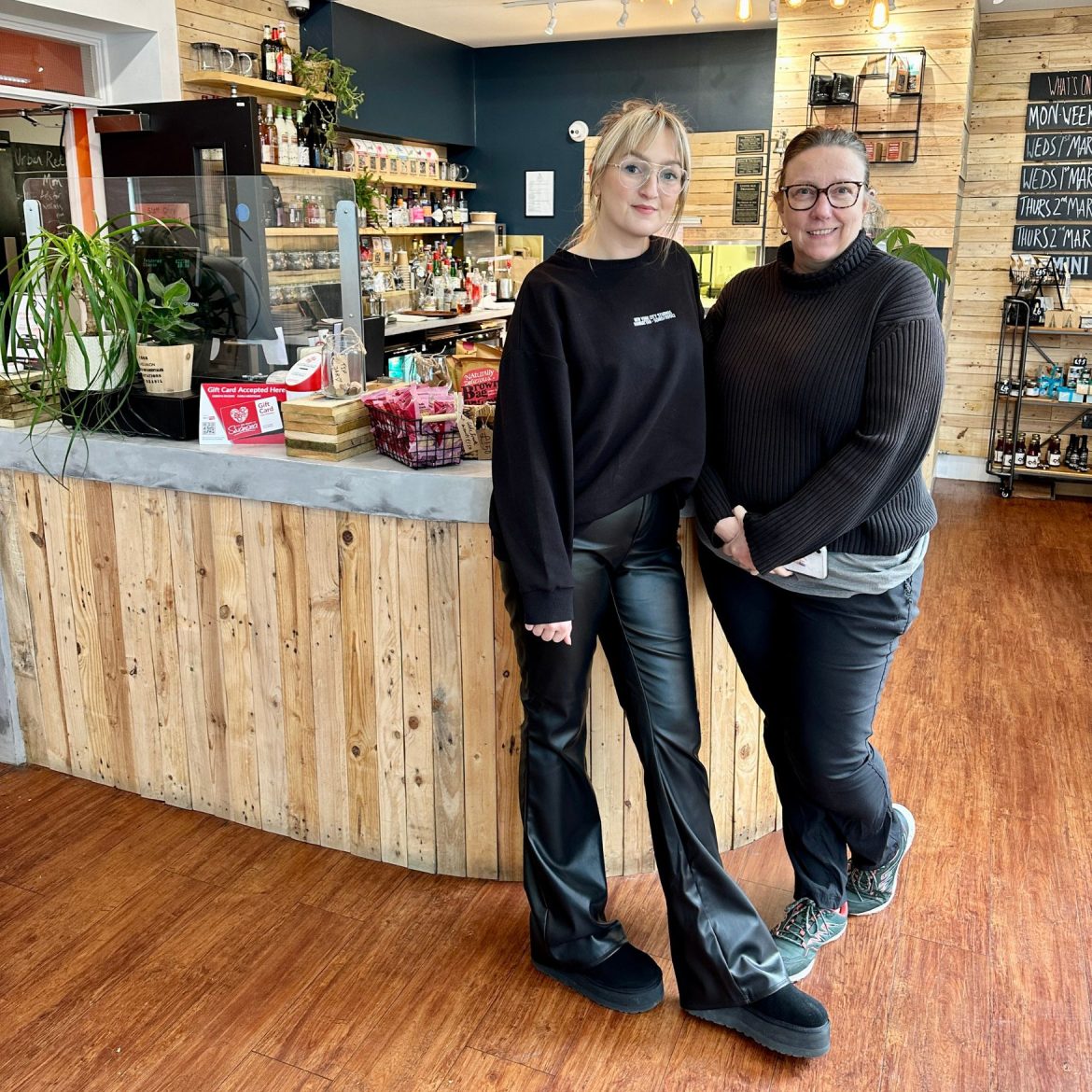 Today, we celebrate International Women's Day – a day to honour the social, economic, cultural, and political achievements of women worldwide. In celebration of this day, we would like you to meet two inspirational women who work at Urban Foundry – Tara Tarapetian and Susie Johnston.
Meet Tara Tarapetian
As a Director at Urban Foundry, I am responsible for overseeing all the exciting projects and looking after our amazing Project Managers. Some of my favourite projects include Swansea Bay Street Markets, Quadrant Shopping Centre, and PopUp Wales.
One of my biggest achievements is obtaining a First Class BA (Hons) in Fashion Design, as I saw my hard work and determination pay off.
Inspirations
The late, great 'High Priestess of Punk' Dame Vivienne Westwood is one of my inspirations, as she was a creative disruptor who used her influence to make a positive impact on the world. In addition to being an icon in the fashion industry, she was a passionate activist who supported many causes, including climate change, human rights, and animal rights. She said, 'buy less, choose well, make it last'. Fashion is a powerful means of communication. It can help to show where we stand, and at the same time it's fun.
My cousin Philippa is another powerful woman who inspires me. She is a talented equine veterinarian who followed her passion and opened her own equine practice in Carmarthen – Dyffryn Tywi Equine Clinic. She has achieved a great work-life balance, as she loves her job and enjoys dressing up for cocktails and dancing. It's a powerhouse that's run by equally powerful females! Phil followed her passion and loves her job, but also loves glamming up to the nines for cocktails and dancing – that's what I call a good work-life balance.
Advice to young women
To young women who want to achieve their goals, I would advise them to believe in themselves, not be afraid to fail, and surround themselves with positive people. It's also okay to change your mind about your dreams.
Women can continue to make progress towards gender equality by building a strong professional network, surrounding themselves with inspirational professionals, advocating and supporting their peers, and sharing their own stories and experiences to encourage other women to pursue their goals.
A supportive workplace
Working at Urban Foundry has enabled me to achieve a better work-life balance with flexible work arrangements. I feel rewarded for my hard work, and my role has expanded professionally. To relax, I like to stick on my Neom essential oils diffuser and find my zen or have a good laugh over a glass of wine with friends.
Meet Susie Johnston
I manage Swansea Bay Street Markets on a weekly basis. My day-to-day tasks include taking bookings, talking to new traders, organising contractors, and making sure the markets run smoothly. When I'm not doing this, I work as a self-employed massage therapist.
My favourite achievement professionally and personally is doing a piece of original research during lockdown that went towards my BTEC level 6 massage qualification and was published in Massage World magazine.
The most adventurous thing I have ever done in my life is white-water rafting in Bhutan.
Inspirations
My massage teachers, Rachel and Meg, are my inspirations. They run an amazing business with endless compassion and knowledge. I also find Michelle Obama to be a total rockstar.
Advice to young women
My advice to young women who want to achieve their goals is to keep going, be kind, and do your best. It's never too late to do what you love, and don't let anyone tell you that you can't do what you have your heart set on.
I believe that women can continue to make progress towards gender equality and break down barriers in various industries by questioning the status quo and keep showing up.
The best piece of advice I have ever received is to take it easy but take it.
A supportive workplace
My workplace offers a lot of flexibility, allowing me to do my own thing outside of work hours. I am trusted to do my job, but there is always help available when I need it. I also have access to a human non-judgemental ear when I need it.
To relax, I practice yoga, spend time in nature, offload on friends and colleagues, and enjoy a glass of wine.
Thank you to both Tara and Susie for taking part in this interview.
To end this article, let us quote Madonna who famously said, "Better to live one year as a tiger, than a hundred as a sheep."