Theory, creativity, and pragmatism – it's the people at Urban Foundry who make us different
Posted on

July 6, 2023

in News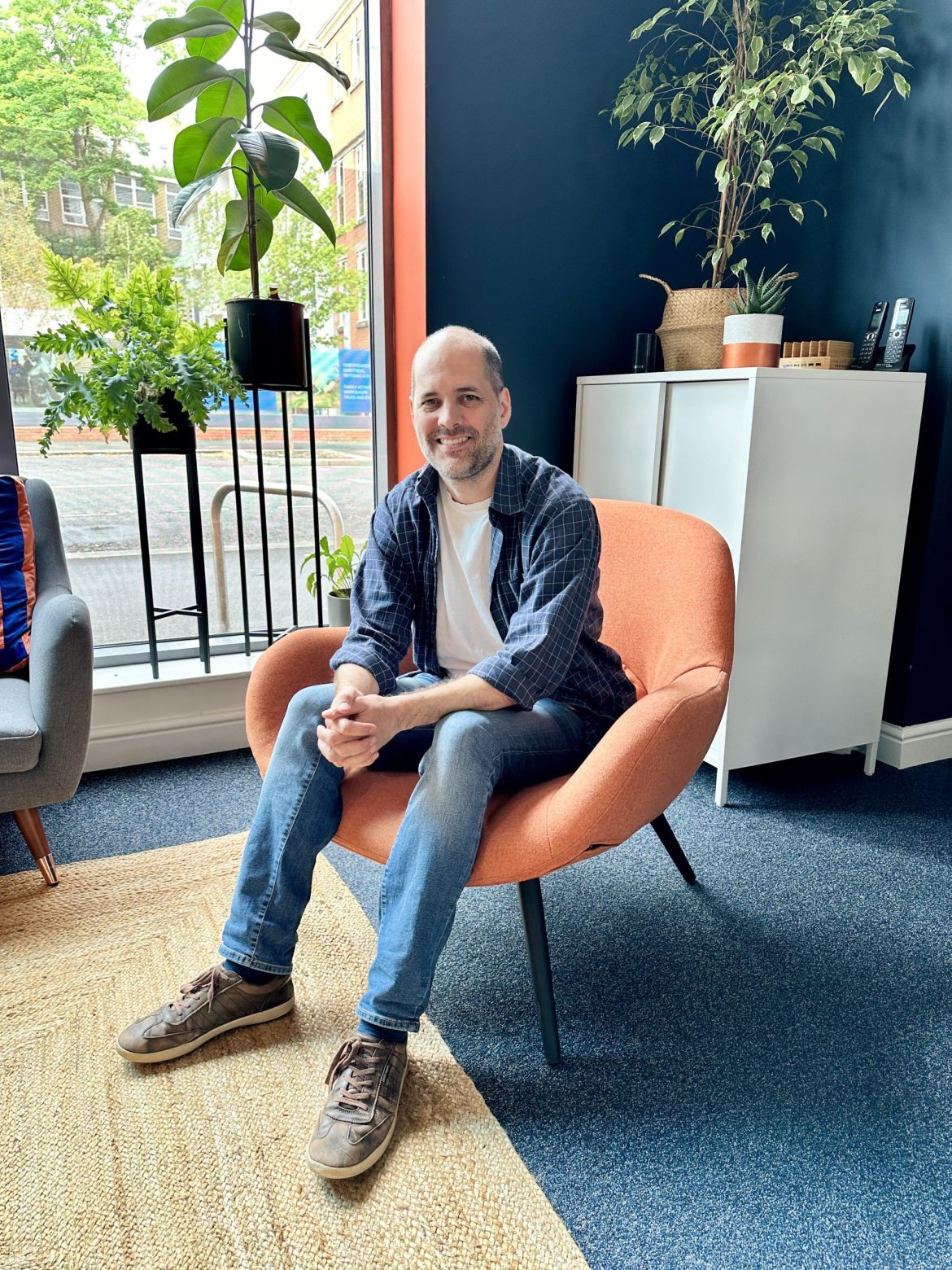 Everyone says they're different. It's a phrase rolled out by organisations during pitches and talks. There are multiple organisations across the UK offering similar services to Urban Foundry and often achieving comparable results. That Lucy Beddall often uses the phrase "don't tell me you're funny, tell me a joke!" I like to think our work speaks for itself, but I've often relied too much on that and not been too good at articulating what it is that makes us different. So, knowing I wouldn't get around to it unless made to, Lucy sat me down and interviewed me and here's the result:
Ben's manifesto (Lucy's title but I will do as I'm told)
From the very beginning, my intention was never solely centred on monetary gain. I had a deeper motivation; a reason behind my work and for doing what I do. A purpose that went beyond self-interest and, without resorting to clichés, I aspired to change the world – no delusions of grandeur, I knew it might be just a contribution to my corner of the world, but that was the goal.
What is now Urban Foundry has always been fuelled by a strong sense of purpose. Whilst many people pay lip service to being purpose-driven, we genuinely do embody it in everything we do. We strive to change the world for the better, but in a distinct way – through creative thinking and urban regeneration. That means actively improving the lives of people, making great places, and facilitating the growth of better businesses.
Our mission is to bring about tangible, positive transformations in urban areas. Our commitment to purpose is what sets us apart and drives us to make a real difference in the world.
The Urban Foundry language
For years, I've been trying to find the right language to express these inherent values and especially, not least because (excuse the vulgarity) your bullshitometer gets very finely tuned in my line of work and I firmly believe in that 'don't tell me you're good, show me you are' ethos. An early action I took was becoming an accredited Living Wage employer – it didn't represent any change (we'd always paid a fair wage) but to say 'don't just take our word for it', we do have a genuine appreciation for the individuals who contribute to our success.
However, it was through the discovery of BCorp that we found an independent accreditation that validated our commitment. Again, obtaining BCorp certification didn't change what we were doing on that specific day or the day before, it simply provided us with the means to go some way to proving we did it.
We now have external verification that attests to our practices and demonstrates our dedication to making a positive impact.
The Urban Foundry people
Throughout my journey, I have always held the belief that surrounding myself with clever, creative individuals who are unafraid to express their opinions is crucial. This principle has guided my approach in building a team.
Initially, it was just me until 2012. For the following 6-7 years, I had one person alongside me to help run some of our more labour-intensive projects. However, around late 2018, we reached a point where we recognised the limitations of our current setup and decided to embark on a growth journey.
Since late 2020, we have experienced significant growth, marked by the addition of numerous brilliant and creative individuals who share our passion for making a positive difference in the world. We are united by a common purpose, which revolves around the concept of regeneration – an encompassing notion that entails enhancing the social, economic, and environmental aspects of the places where we live, work, learn and have fun.
That is our essence – our identity and our mission. We know that we are not without flaws, but we constantly strive to be the best possible corporate citizens we can be.
Our three-way mix
What truly sets us apart is the blend of qualities found within our team members. It is a three-way mix that I possess, and one that I have sought to replicate with the staff I (and now we) employ. Each member embodies this mix to varying degrees, encompassing a deep theoretical understanding of our purpose, a strong creative streak, and a pragmatic approach to getting things done.
Of those three aspects, creativity especially manifests in different ways. Personally, my creativity lies in the realm of systems, processes, lateral thinking, and problem-solving, rather than visual creativity. I'm a musician, so perhaps that makes sense – patterns and harmony as opposed to visual creativity (as my wife will happily confirm to you, despite being a very creative person, you would be wise to never ask me to decorate a room). However, we are fortunate to have other team members who excel in visual creativity, ensuring that creativity permeates every aspect of our work. Others express their creativity in their ability to tell a story – to communicate and capture people's attention, to inspire and create change.
What sets us apart from others is the rare combination of all three of those elements – theory, creativity, and grounded by a strong pragmatism (the last being a socially entrepreneurial, do-it-yourself approach to getting things done).
While there are many others who excel in one or two of these areas (and sometimes surpass us), I have yet to come across many, if any, who match our level of proficiency in blending these three elements together.
At Urban Foundry, that three-way mix is our unique selling point. And at the core of it all, ethics bind it together like glue. It is the ethical foundation that holds our three elements in harmony and ensures that we apply them to a noble cause.
I'm proud of what we've achieved and the results we've delivered for both our clients and our own projects.
If you would like to discuss this further or have an idea for a project, please contact us for a chat (and maybe a cup of tea!).
Email ideas@urbanfoundry.co.uk