Greek Flavours: A delicious journey of passion and success
Posted on

February 15, 2023

in News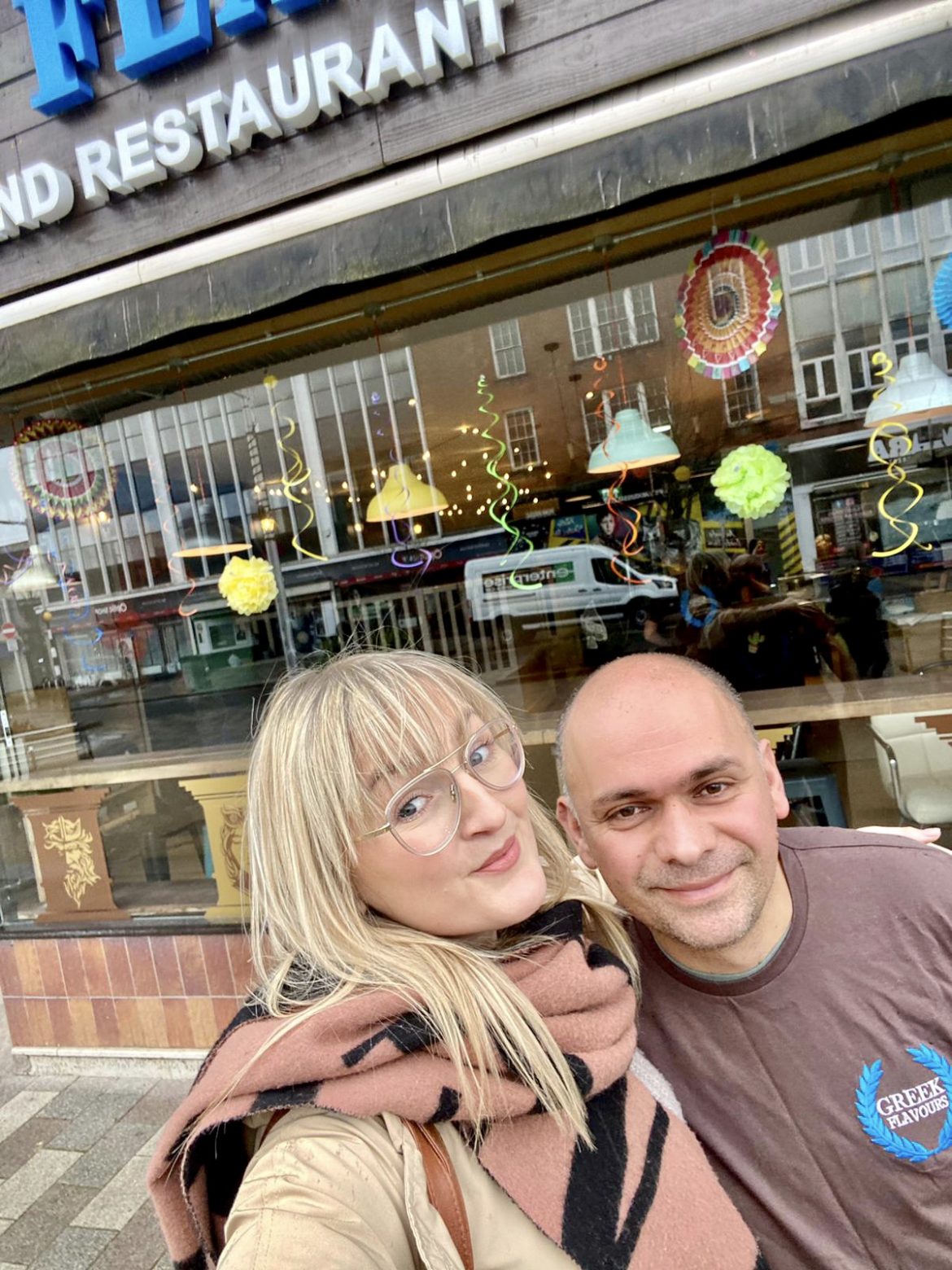 By Tara Tarapetian, Chief Operating Officer, Urban Foundry
From street market star to sit-down restaurant
Greek Flavours, a new homemade Greek food restaurant located in Swansea's City Centre, is making a big impact in the food industry. The restaurant is the brainchild of owner and chef Alex Stetos, who has a deep-rooted passion for creating authentic, high-quality Greek dishes.
Alex first made a name for himself by renting a pitch at Swansea Bay Street Markets, serving delicious Greek food from his van. It didn't take long for him to gain a loyal following, with customers queueing up to try his authentic dishes. As his popularity grew, Alex outgrew his first unit in Brynhyfryd and set his sights on opening a sit-down restaurant.
Bringing unique flavours to Swansea
When Alex spotted an empty unit on the Kingsway in Swansea, he reached out to the Urban Foundry team for support. The PopUp Wales initiative offered Alex one-to-one business support, which helped him raise the funding needed to get his dream off the ground.
Greek Flavours is the only Greek restaurant in Swansea's City Centre, adding to the vibrant culture of independent restaurants in the area and offering a new and exciting cuisine for residents and visitors to try. The space has been beautifully designed, making it a fantastic place to socialise with friends and family.
High praise from customers
The restaurant opened its doors in early February and has already received high praise from customers. The menu features a range of mouth-watering dishes such as Giaourtkou – a lamb kofta served in a fiery tomato sauce infused with rich Greek spices, Kleftiko – slow-roasted succulent lamb infused with traditional Greek herbs, and Stifado – a beef dish cooked in a red wine sauce with tender shallots. Not to be missed is the Epic Greek Salad, which is bursting with fresh and flavourful ingredients. Also popular among diners are the Gyros – also a much-loved specialty of the Swansea Bay Street Markets. Plus, lots of vegan and gluten free options.
Special preview evening
The Urban Foundry team was lucky enough to be invited to a special preview evening where they sampled the menu, and everyone agreed it was unique, top-notch, and delicious. They can't wait to go back!
The Urban Foundry team will continue to offer support and advice to Alex, who has also been advising them on their HQ Urban Kitchen venue.
PopUp Wales: filling empty units with exciting ventures
PopUp Wales is a project funded by Swansea Council with funds from Welsh Government's Transforming Towns scheme. It offers temporary retail spaces to individuals and businesses who are looking for a flexible and affordable option to test trade their business ideas in a safe and supported environment.
Go and visit!
Greek Flavours is a heart-warming story of passion and success, and the Urban Foundry team is proud to have been a part of it. Alex Stetos's journey from selling Greek food from a van at a street market to opening a sit-down restaurant is truly inspiring.
If you're in Swansea, be sure to visit Greek Flavours at 32 The Kingsway, Swansea SA1 5LE.
https://www.greek-flavours.uk/
If you'd like to find out more, email ideas@urbanfoundry.co.uk