Cable car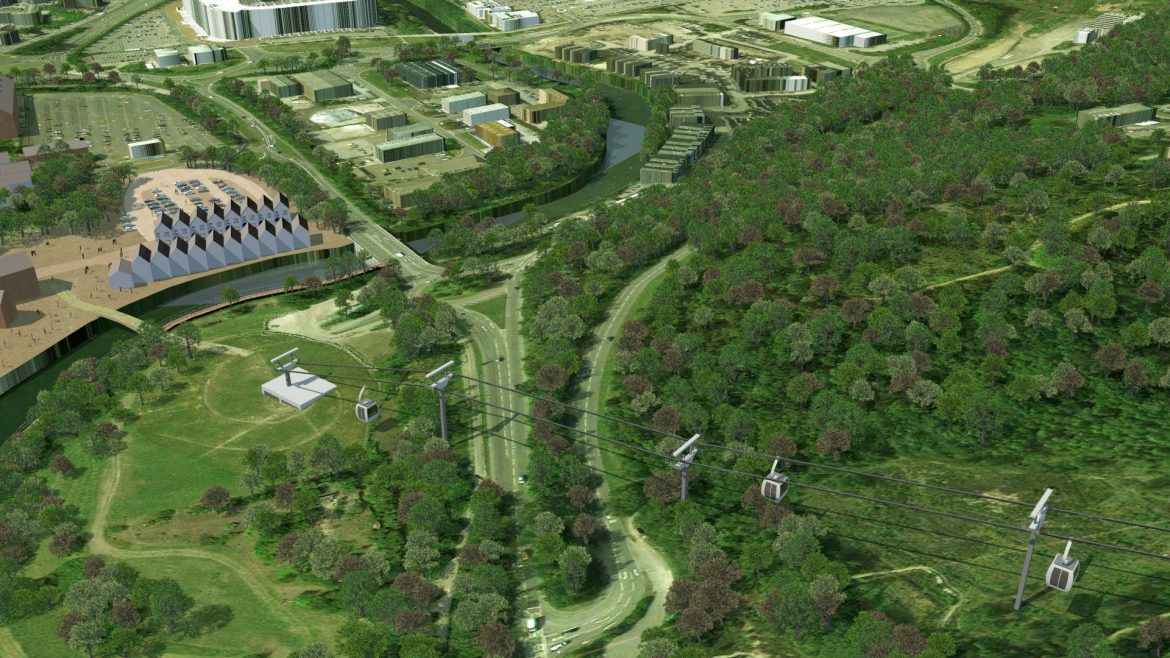 We are very excited after proposals that we made as part of our Eastside Connections work for Natural Resources Wales are coming together. We were tasked by NRW to look at how the urban areas of Swansea's west side could be better linked with the natural assets of its eastside – the river, Kilvey Hill and the Crymlyn wetlands beyond.
As one of many initiatives in our strategy, we proposed a cable car from the White Rock industrial heritage site at the heart of the Swansea valley to the hilltop. Whilst cable cars in themselves are nothing new, our strategy sought to site the lower terminus at the heart of what has the beginnings of a tourism hub for the city – right next to the stadium and across the river (we also think there should be a pedestrian bridge to link the two sites) from Copperopolis, which could lay claim for world heritage status.
We forwarded our concept video to the Skyline company, and Swansea Council have subsequently progressed the scheme with them. We provided further support to the initiative, linking with Swansea University to generate average annual low cloud cover data for Kilvey Hill.
Our strategy and the accompanying short video, which were very well received by NRW and other partners, can be viewed via the case study page on this site here: http://www.urbanfoundry.co.uk/?portfolio=natural-resources-wales
Take a look at the Wales Online article via the link below.
Go team Swansea!
http://www.walesonline.co.uk/news/local-news/landmark-agreement-see-cable-cars-14740588#ICID=ios_WalesOnlineNewsApp_AppShare_Click_FBshare