Supporting the South West Wales Circular Economy Club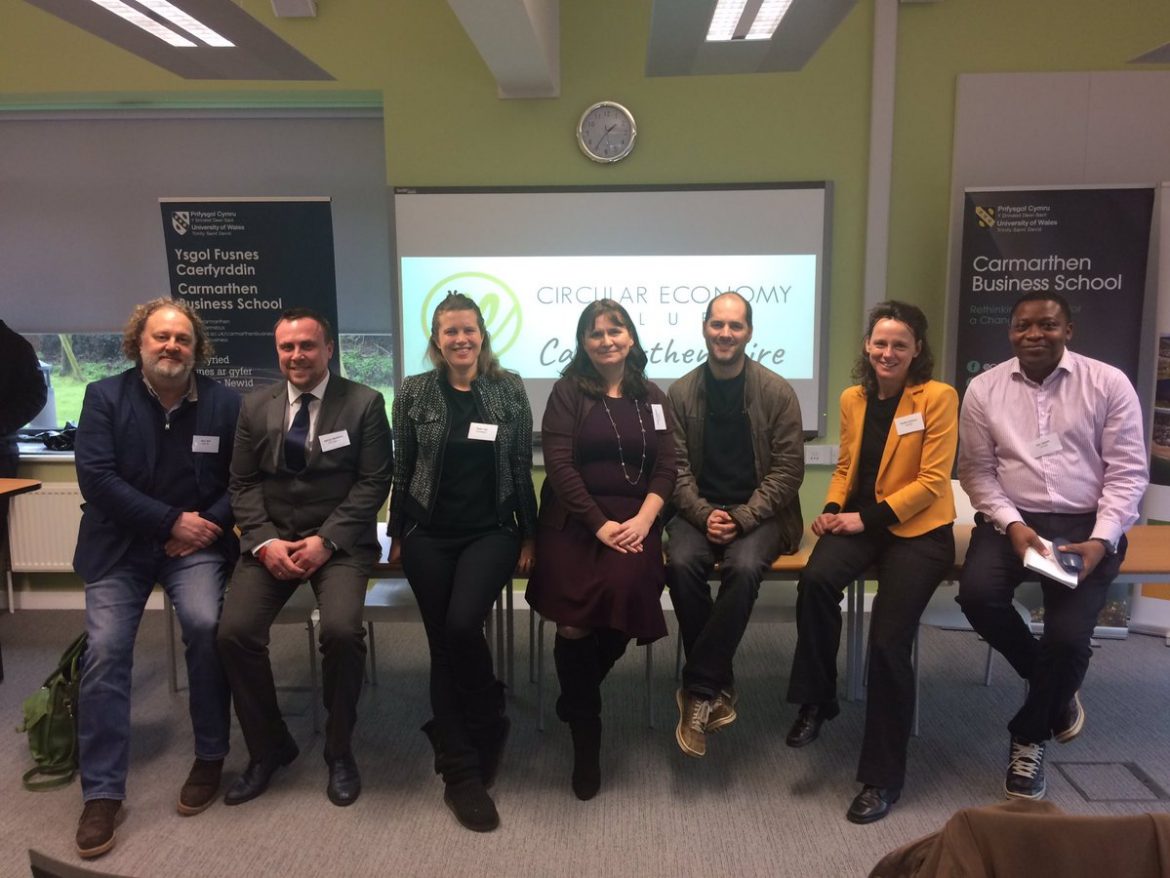 This week our Director Ben Reynolds participated as a panel member at the Circular Economy Club event held in Carmarthen, hosted by University of Wales Trinity Saint David and convened by EFT Consult and supported by 4theRegion.
The Circular Economy Club is a global movement seeking to move us towards a more sustainable economy. The concept of a circular economy is one where it operates more like an ecosystem or organism – minimising waste and creating self-sustaining cycles that are restorative. Whilst much of the popular discussion on the subject focuses on waste streams and how we can reduce them, the idea applies to social and economic factors as well as environmental ones.
Events are taking place around the world during the first fortnight of March 2019 involving a screening of the first feature length film to focus on the Circular Economy called 'Closing the Loop'. At the Carmarthen event, the film was accompanied by a panel discussion with audience participation, focusing on how those principles can be adopted here in Wales and we input talking about our work in regeneration as well as our how we have sought to instil these ideas in our own company, which is reflected in our accreditation as a Corp. As well as joining the panel, Ben also assisted with the development of the event in Carmarthen as well as a duplicate event held in Swansea.
We describe ourselves as a creative regeneration agency – regeneration is often thought of in quite a linear way (something's broken and we aim to fix it with regeneration projects) but it's really better thought of as a regenerative cycle – fixing things that aren't working of course, but also future proofing and planning out future issues through sound thinking and good design. Furthermore, as an accredited Corp, we aim to be part of the solution to improving the world around us and this is one of the ways in which we try to help these initiatives to progress.
The next phase in the Circular Economy Club process is to begin mapping local economies to see how we can make them more circular – the club is free to join and we'll publicise it through our social media when the next round of events comes up.
In the meantime, you can find out more about the Circular Economy Club here: www.circulareconomyclub.com