From green roofs to living walls – FULLY FUNDED training
Expand your skills and services with green infrastructure training.
What's it all about?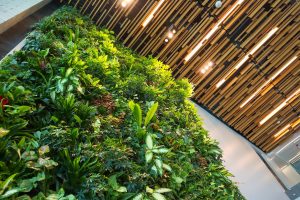 Natural Resources Wales has partnered with Swansea Council to provide a brilliant upskilling opportunity. Perfect for local landscapers, gardeners, building and maintenance businesses in the Swansea area.
As part of their work under the Community Renewal Fund with the UK Government, a series of excellent training courses have been developed. These are all led by experts and fully funded so there is no cost to the participants.
Demand for the limited spaces will be high so don't miss out – sign up today via the links below.
Details for each of the courses are below. This page will be updated as additional courses are confirmed.
Course information
Nurturing Nature – Grounds Maintenance for Nature and People – with John Little and Barry Stewart
Morning session 9:30am – 12:30pm, Wednesday 7th December 2022 (lunch included)
Afternoon practical session 2:00pm – 4:00pm (only 15 places available and you need to attend the morning session to take part)
Venue for morning: HQ Urban Kitchen, The Old Police Station, Llys Glas, 37 Orchard St, Swansea SA1 5AJ
Venue for afternoon: Visit to Coastal Housing's High Street development and other sites for a discussion on applying ideas in practise.
This is an interactive 1-day workshop split into two parts. The morning session will be held indoors at the HQ Urban Kitchen and lunch will be provided. The afternoon session will be out on-site.
Perfect for organisations in Swansea who maintain grounds in the local area e.g. gardeners and maintenance workers/firms.
Morning session 9:30am – 12:30pm (including lunch)
The morning workshop will cover how grounds and public spaces can be maintained to deliver biodiversity and joy.
Agenda:
Introduction to maintaining green space, case study – Clapton Park Estate Hackney
How maintenance and be tailored to the hopes and needs of residents – focus on food planting and growing as a vital part for caring for shared spaces
Structure, topography and soils to deliver biodiversity and joy, with a focus on social housing and public spaces
Plant choice – native vs non-native plants
The importance of local provenance
Identifying opportunities for biodiversity enrichment
Examples of local projects
Afternoon session 2:00pm – 4:00pm
The afternoon session will comprise of a walk around the local area visiting Coastal Housing Group's High Street development and similar sites to discuss how ideas can be applied to real sites.
This session will be out and about in the local area and will include a 1.5 – 2 mile walk around the City Centre. The route will be a mixture of pavements, highways, and open ground.
Participants need to bring waterproofs and appropriate footwear.
If you are a wheelchair user or are concerned about any additional needs you might have for the walk, please don't hesitate to provide us with the details in advance so we can attempt make the necessary arrangements.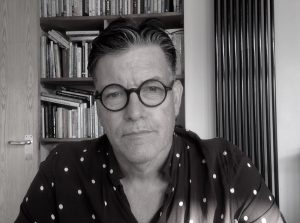 About John Little
John argues against long standing protocol within public space and horticulture. He suggests structural complexity is overlooked in landscape design and is more important than plant choice
Since starting the Grass Roof Company in 1998, he has designed and built over 300 small green roof buildings, combining deep biodiverse green roofs with walls of breeding and hibernation space.
After 18 years caring for the greenspace on Clapton Park estate, Hackney, he produced a sustainable grounds maintenance contract that puts people first. He questions our obsession with specifying top soil in all new projects, especially on highways and new developments. Habitat trials at his home include a garden designed with spoil from the local road widening scheme, industrial and construction waste
In 2008 he launched a range of small green roof shelters based on shipping containers and designed portable structures including bike and bin storage.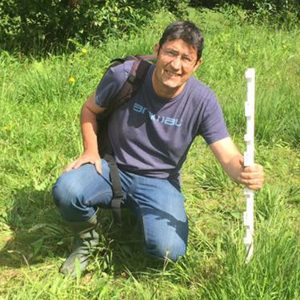 About Barry Stewart
Barry is a plant, invertebrate and bird ecologist with more than 30 years professional experience as a self-employed consultant working in an around South Wales.
Working for many years in ecological surveying, Barry and wife / business partner Sandra identified a need for wild plants with local providence for mitigation and local conservation projects.
Growing from an initial need to help conserve the globally threatened Marsh Fritillary Butterfly, Celtic Wildflowers mission is to support British wildlife, with Barry and Sandra advising and growing the 'right species for the right space' to support and enhance biodiversity both in Wales and around the UK.
Please email ideas@urbanfoundry.co.uk with any queries.
Seminars and workshops are funded by the UK Government through the Community Renewal Fund.