Read Urban Foundry's B Corp Impact Report 2023
Posted on

September 20, 2023

in News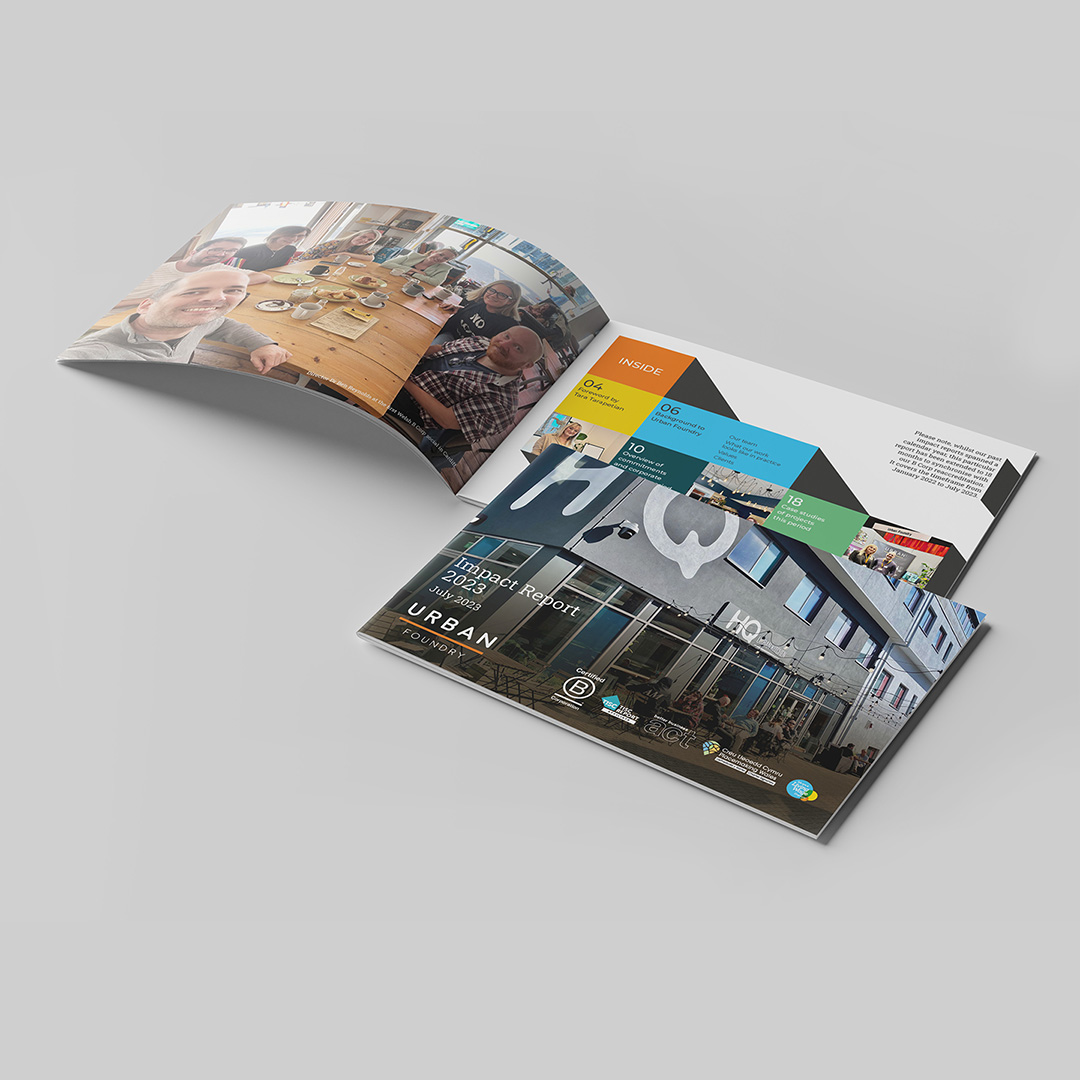 Since we started in 2004, we have always been focused on purpose – creating positive impact through the work that we do. Our core values shape every aspect of our work and we were amongst the first in Wales to secure B Corp certification to reflect those values and our purpose-driven focus
To retain B Corp certification, companies must undergo recertification every three years, ensuring they continually adhere to the high standards set.
In between these periods, each B Corp has the responsibility of producing an impact report.
This ensures they remain open about their ongoing progress and maintain transparency regarding their impact.
Welcome to Urban Foundry's latest B Corp Impact Report for 2022-23.
Read about the ethics behind Urban Foundry, hear from our team, and explore our values.
This report provides a comprehensive overview of our commitments and corporate impact over the highlighted timeframe. We've also presented some case studies and outlined our forward plans.
Click on this link to read the report: Urban Foundry B Corp Impact Report July 2023
If you'd like to know more about what we do and how we might be able to help you, you can email us: ideas@urbanfoundry.co.uk