Being a Real Living Wage employer – not just a 'nice' thing to do
Posted on

August 15, 2023

in News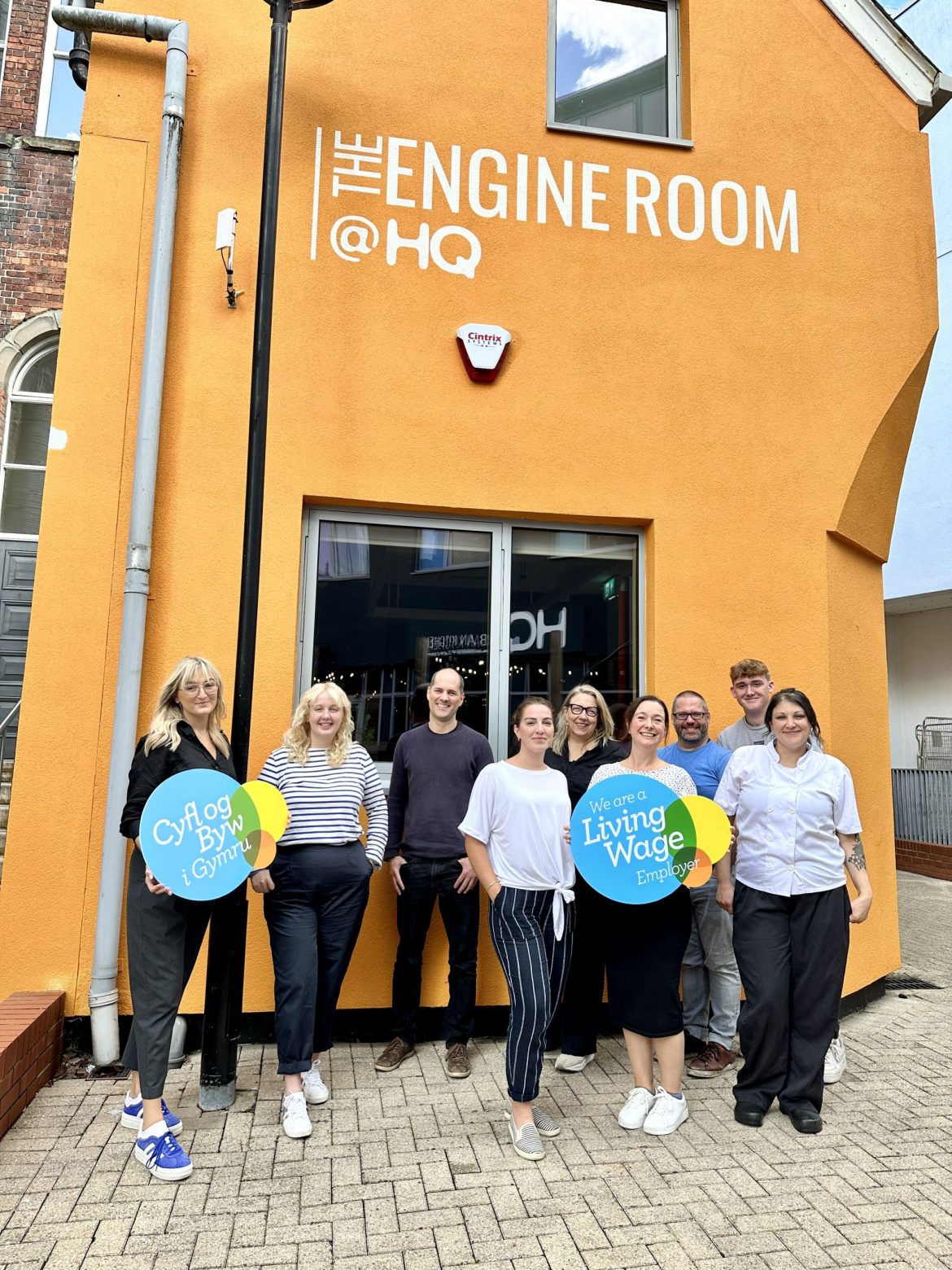 Urban Foundry has been a Real Living Wage Employer for 6 years, and we're often asked what the benefits are. For us, it's a simple ethical and financial viability question – if a business doesn't want to pay a living wage, it is unethical. If a business cannot afford to pay a real living wage to its staff it is relying on the state to subsidise it via the social security system and it isn't a viable business.
It's really that simple.
It isn't 'a nice thing to do' – it's an essential thing to do. And it makes economic sense for all of us – if people can afford a reasonable standard of living rather than just 'existing', then it means more local spending, which means more public revenue through taxes, and reduced pressure on the social security system.
Everyone wins.
But what is the business case?
The principal reasons for paying a real Living Wage are often phrased in terms of what benefits it brings you as a business. But flip it the other way around – what is the cost of not doing it? Employees who are not paid a real Living Wage experience financial stress, which can lead to poor mental well-being and decreased job satisfaction. In turn there are going to be more sick days, higher staff turnover and therefore more time and cost spent on recruitment and perhaps lost revenue whilst you find new staff, maybe lower productivity, and certainly some disgruntlement – let's face it; who wants to work for or do business with an employer that doesn't think their staff should have enough to have a reasonable standard of living?
Easier said than done? Maybe – but you should still do it
We know it's not always easy. One of our projects is a small hospitality business – the margins are incredibly tight, especially in the current cost of living crisis that both shoots up costs and reduces people's spending power. It's hard. But that doesn't mean you shouldn't do it. We've noticed that paying the real Living Wage attracts higher-quality candidates when advertising job vacancies.
Sets us apart
As a certified B Corp and an organisation that embeds ethics and sustainability throughout everything we do, paying the real Living Wage is one of the fundamental ethical building blocks of our business and, whilst we had always paid a fair wage before that, gaining the accreditation as a Living Wage employer was perhaps our first step towards gaining the BCorp certification.
Check out the data
It's not just us thinking the above; new research by Cardiff Business School shows that 94% of Living Wage Employers benefited from the accreditation, with employers reporting improvements in recruitment, reputation, and more.
Feedback from Cynnal Cymru
We're really proud of our status as a Living Wage Employer, and we were very excited when Alys Reid Bacon, the Living Wage Wales Accreditation & Administration officer at Cynnal Cymru, came to visit us at our HQ Urban Kitchen venue.
Alys said, "One of the many rewarding parts of my jobs is getting to meet people who care about a real Living Wage. I had a great time with the team at Urban Foundry, visiting their space at HQ Urban Kitchen to celebrate their long-term commitment to paying the real Living Wage. It really drives home the idea that a successful and thriving workplace is one where both the purpose and the people are prioritised."
Alys' colleague, Harry Thompson, Fair Work & Living Wage Wales Senior Programme Lead at Cynnal Cymru, said "It's great to have Urban Foundry as part of a growing Living Wage Wales family that has now grown to over 500 employers in the time they've been accredited, covering more than 150,000 employees across Wales who have committed to paying the real Living Wage."
Contact us
If you're thinking of being a Living Wage employer and would like to chat about our experience, please send us an email, and we can have a chat.
Do it – it makes good business sense.
To find out more about the real Living Wage go to www.livingwage.wales or contact the team at Cynnal Cymru directly at livingwage@cynnalcymru.com