Pirate mutiny!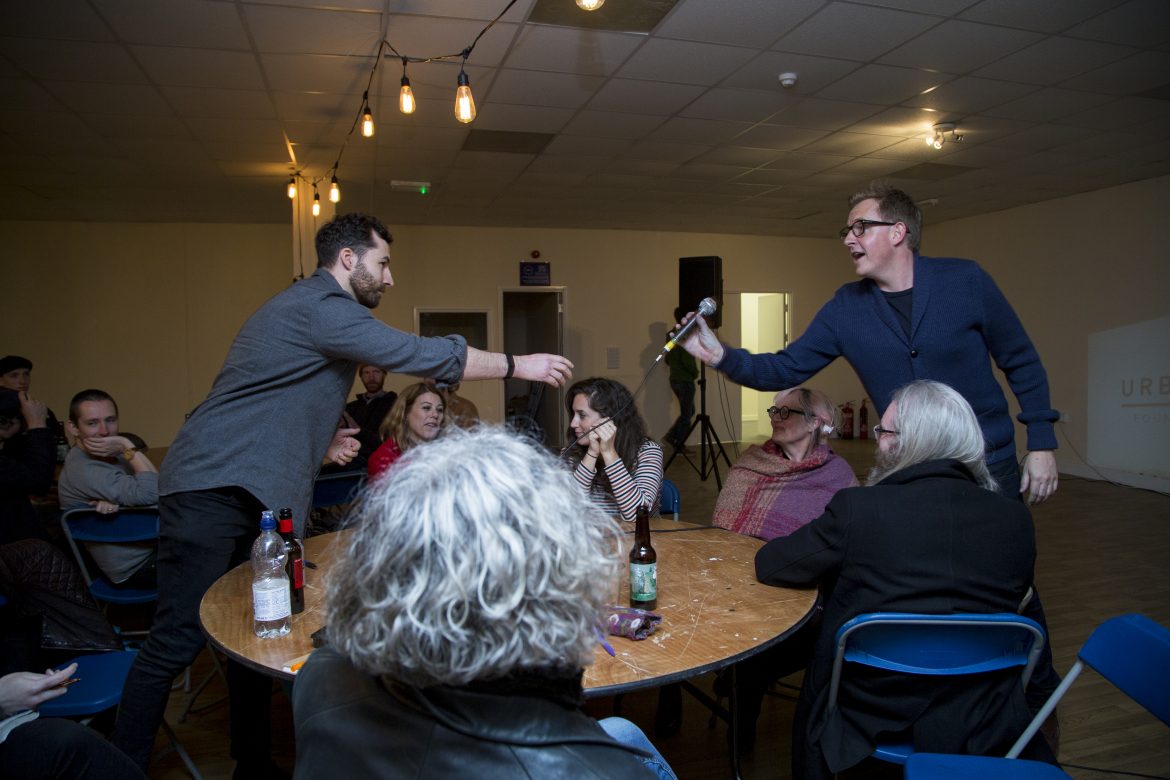 The first of our 51.6 series of events was an overwhelming success with over 70 attending. As reported in a previous blog post, Sam Conniff Allende ran a Be More Pirate workshop based on his bestselling book Be More Pirate.
Held in the former Happy Home Furnishers on Castle Street (thank you Huw from Coastal Housing) on Thursday 28thMarch, it was the launch of Urban Foundry's 51.6 initiative – a series of creative and change making events and activities.
The evening welcomed an impressive representation of private, public and third sector decision-makers, including artists, entrepreneurs, civil servants and wannabee pirates. Sam took us through a pirate journey that ended up with us compiling our own Pirate Code – a catalyst to us staging our own mutinies.
We are already looking forward to our next 51.6 event on May 9th, Tenner4Good's Matt Callanan will be talking to us at a 'Night of Kindness'. Tickets will be available at www.51point6.co.uk very soon.
In the meantime you can sign up for 51.6 updates by emailing: talk@51point6.co.uk
Photos of the evening taken by UWTSD Photography in the Arts student Rose Wilson.
Thank you to Natural Resources Wales and Coastal Housing for sponsoring the evening.