We're now an accredited Living Wage employer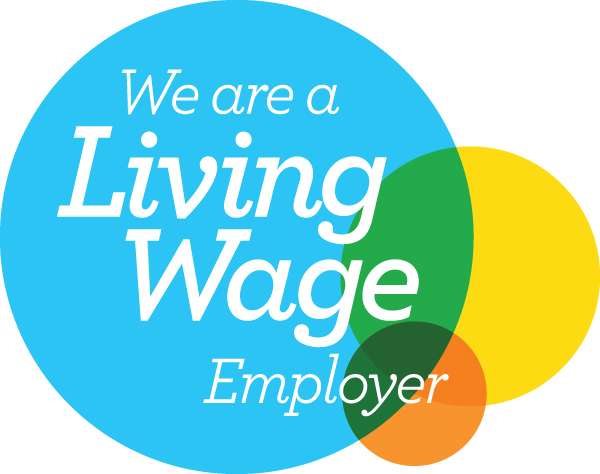 We are pleased to announce that Urban Foundry has joined the Living Wage movement and is now an accredited Living Wage Employer. This means that every member of staff in the organisation earns not just the minimum wage but the real Living Wage. The Living Wage is an hourly rate set independently and updated annually based on the cost of living in the UK. Employers choose to pay the real Living Wage on a voluntary basis.
It's something we've always done, but thought we ought to shout about it a little more.
Katherine Chapman, Director, Living Wage Foundation said: "We welcome Urban Foundry to the Living Wage movement as an accredited employer. Responsible businesses across the UK are voluntarily signing up to pay the real Living Wage now. The real Living Wage rate is annually calculated to reflect the real costs of living. We are a movement of over 37000 UK employers who together want to go further than the government minimum to make sure all their staff earn enough to live on. We have lots of small businesses as well as big household names like; IKEA, Aviva, Chelsea and Everton Football Clubs and many more.
These businesses recognise that the Living Wage accreditation is the mark of a responsible employer and they, like Urban Foundry join us, because they too believe that a hard day's work deserves a fair day's pay."
Urban Foundry is a creative regeneration agency that seeks to change the world for the better by improving people's lives, making great places, and building better businesses – becoming an accredited Living Wage Employer demonstrates our commitment to this, showing that we practice what we preach.
You can find out more about the Living Wage by visiting www.livingwage.org.uk