Director Ben becomes a Big Ideas Wales role model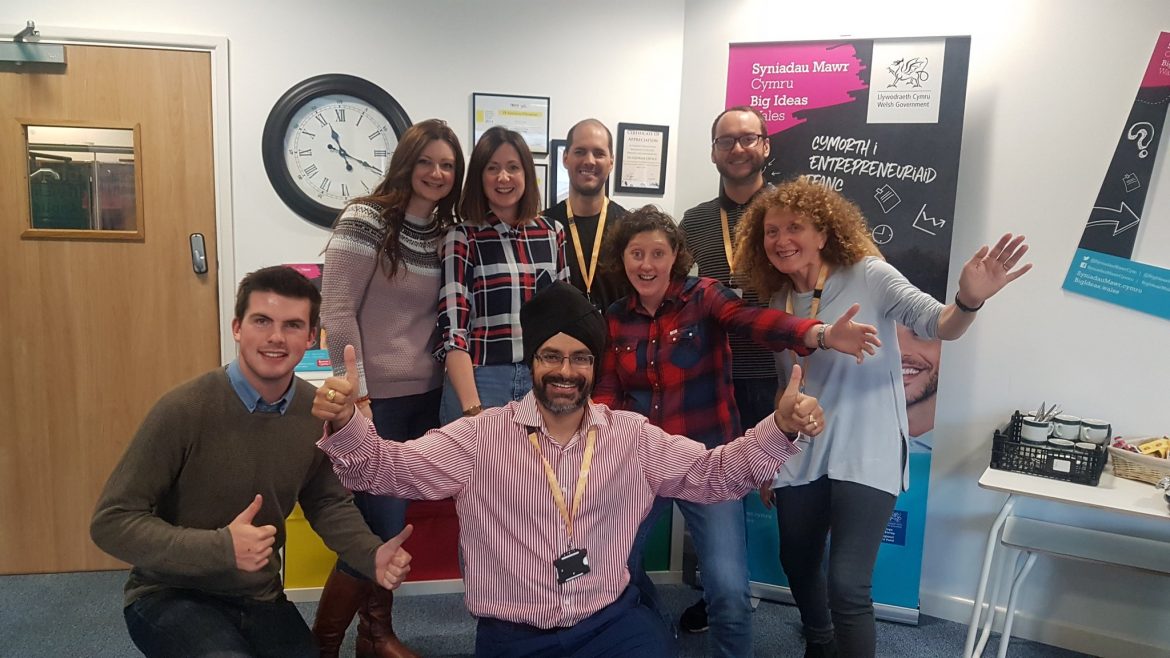 Big Ideas Wales is an initiative run by the Welsh Government that encourages young people to be entrepreneurial and helps those interested in starting a business to develop their ideas. As part of the campaign they use business owners and entrepreneurs in Wales as role models to inspire young people.
Big Ideas Wales sign up role models who are real business people and who can inspire young people with their own passion for creativity and success. After completing induction training, each role model delivers sessions in schools, further education and higher education settings as well as elsewhere over a two year period.
Our Director Ben is one of the latest role models to join the scheme and ran his first workshop at Bishopston Comprehensive School.
The focus of Ben's talks and workshops is about his experience of setting up and running a purpose-driven business and supporting others to do the same. Urban Foundry is a creative regeneration agency set up to forge great ideas – all of our projects strive to make a positive impact on people, places and businesses. This is reflected in the fact Urban Foundry has become the first organisation in Swansea to be awarded B Corp Certification – a global standard for businesses that benefit the community.
You can find out more about the Big Ideas Wales initiative by visiting https://businesswales.gov.wales/bigideas/