Rethinking our approaches to green infrastructure
Posted on

September 26, 2019

in 51.6, B Corp, Conscious companies, Environment, Event management, Graft, National Waterfront Museum, Natural Resources Wales, News, Urban Design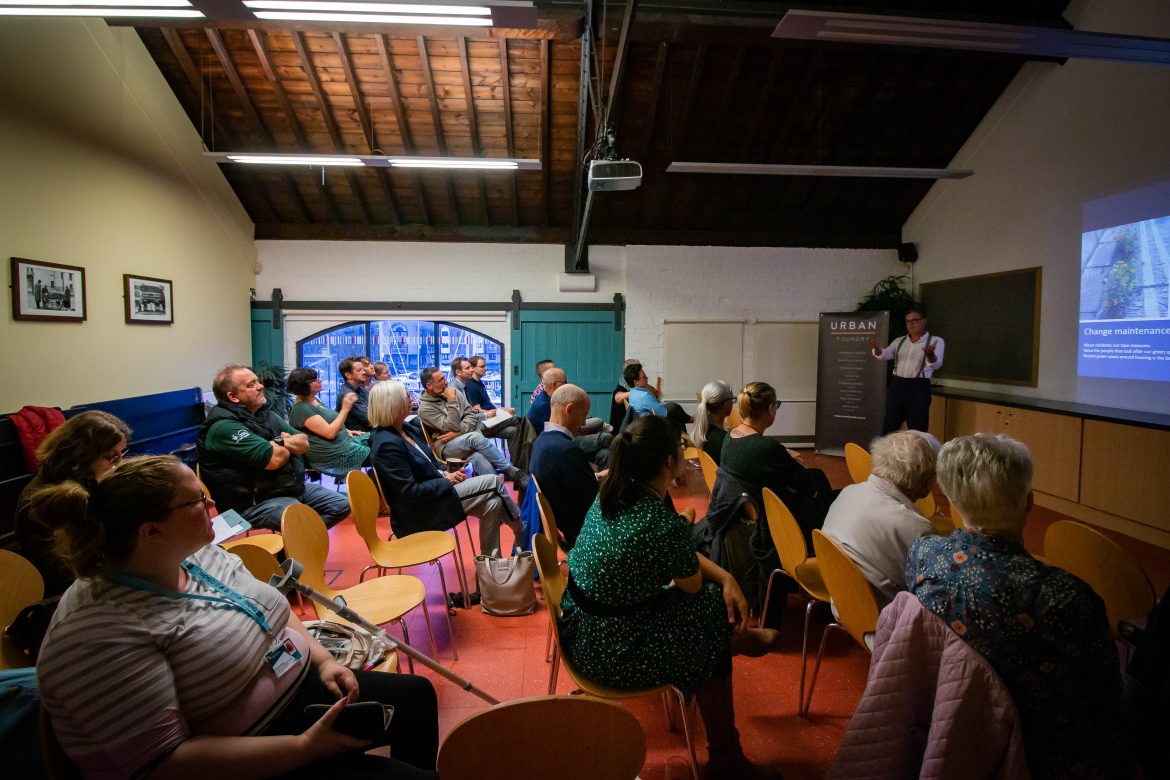 The third event in our 51.6 series of talks and activities took place this week with John Little who talked about his work with the Grass Roof Company. We are passionate about sustainability and we've been working on various initiatives to promote green infrastructure, including supporting the development of Swansea's Green Infrastructure Strategy.
A varied audience from local housing associations, Natural Resources Wales, Welsh Government, Swansea Council, National Waterfront Museum, GRAFT, local artists, businesses, and local residents came along to hear John talk about his experiences in developing and delivering a wide range of green infrastructure projects in brownfield sites and various urban settings, using reclaimed materials from building waste, and engaging local people in maintenance.
There was a range of excellent questions from the audience (with equally excellent responses from John) and a strong sense of enthusiasm to take lessons away and enact them.
Thank you to Natural Resources Wales and the National Waterfront Museum for co-sponsoring the event with us.
The event was also co-promoted with GRAFT: a soil based syllabus, a project developed by Swansea artist Owen Griffiths and located next door to us in the National Waterfront Museum – the project is a garden and community workshop space, led by an alternative curriculum, working with communities, schools and adult learners to grow food and explore making.
The event was the third in a series of new events and activities that we've established called 51.6 – focusing on what we can accomplish when creativity, knowledge, enterprise and the passion and commitment of people to make a difference all come together.
51.6 is an Urban Foundry event.
Photography by Katie Ward.