POST-COVID Manifesto #1 – Make urban centres people places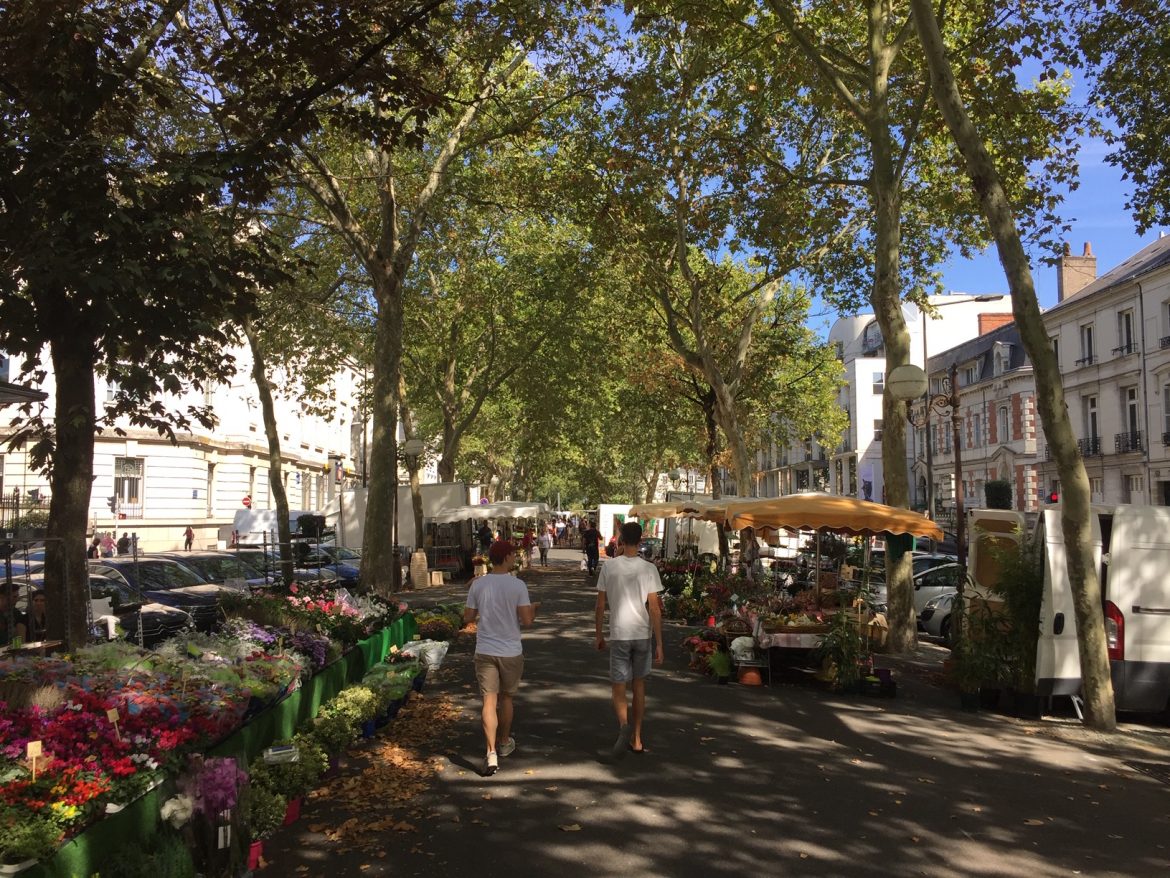 As discussion begins to turn towards the easing of the COVID-19 lockdown we've been thinking more about what we'd like a post-COVID-19 world to look like, and what we can do about it. So, we've created a manifesto – a series of things that we, and all of us, can influence in some way. Here's our first one.
We need to create better people places in our urban centres: getting a better balance between people and motor vehicles; slowing traffic down; making cycling safer; more tables and chairs on street and life 'spilling out' onto the streets; creating more space for recreation and play (for grown-ups as well as children); and all of us having more people space and a more pleasant public realm to inhabit. We wrote a piece on creating more walkable places a short while before the COVID-19 crisis struck and its just as (if not more) relevant now.
Much of this is about striking a better balance to shift away from the overwhelming dominance of roads and planning for cars to a more people-focused approach. Karl Jilg's cartoon (right) was commissioned by the Swedish Road Administration to show just how much space we give over to vehicles and to highlight the dangers of crossing in most urban environments that are focused wholly on accommodating cars. Aside from the safety aspects, there are serious air quality issues to consider too, all the more relevant at the moment given that poor air quality has been cited as worsening COVID-19 impacts. Our air is cleaner, background noise is dramatically reduced, roads are safer, and there's so much room – what's not to like about these impacts that have arisen from us having had to rapidly do things differently?
An AA poll of 20,000 members has found that 22% of them aim to drive less after lockdown, with 36% intending to undertake more active travel (walking, cycling or running). Conversely, social distancing and fear of contagion will likely reduce public transport use, with around a fifth saying they are likely to avoid public transport. As only 11% said they would likely continue to work from home we need to rethink transit, and quickly.
As well as these immediate issues in a post-lockdown world, we also need to remember that our entire society is rapidly ageing and that car use declines in later life – that's not going to go away. All those older people we've worked so hard to shield during this crisis are almost entirely overlooked in the ways in which we're designing our towns and cities and transport. With some luck, that'll be all of us one day, so we should plan for that.
We should start by using temporary measures to rethink public spaces – heavy planters/water filled barrels, floor paint, temporary coning. It's been done all over the world and been hugely successful – there's no reason why it can't be done and work just as well here.
Many countries are already leading the way in their response to the COVID-19 social distancing requirements and the impact this will have on potentially reducing public transport use and also increasing private car use in already polluted, congested and space-poor urban centres – New Zealand, Italy, France, Lithuania have all been in the news for their efforts. They are implementing bike lanes – temporary, low-cost, cheap (and also easy to undo if they happen to get it wrong) – and in doing so they are not just adjusting temporarily to the COVID-19 restrictions; they are creating opportunities for longer-term rethinking of how we allocate scarce (and highly valuable) public space in urban centres, and how we create more sustainable urban areas overall.
Some cities were already well on their way to this before the current crisis hit – Paris Mayor Anne Hidalgo has made the idea of the 15-minute city a cornerstone of her re-election campaign (the idea of 5-minute walking distance is the theoretical model we use for our own work and something that we have long-championed).
The park-ing day movement is also well-established elsewhere (though not so much here in the UK) where in September each year parking spaces are temporarily turned into people spaces with 'pop-up' initiatives. Again, it is low cost and quick to implement, and offers a simple way of trialling changes that can be made permanent if they work, and that can be cheaply and swiftly undone if they don't.
Elsewhere, spaces are already semi-permanently reclaimed to create more space – in the case of the picture for outdoor seating for a cafe in France; a more commercially valuable use of that space than keeping it for a car-borne visitor to the same cafe. As a general rule, moving to more active travel (as well as increased use of public transport) is generally just a far more efficient use of space rather than us all driving, creating more space for those who have no option other than to use cars.
A favourite argument of the NIMBYs is that making more pedestrian (and by extension cycle) friendly places is bad for business – the evidence points to the contrary. What's more, if business was struggling in a pre-COVID-19 world that was massively focused on car-borne consumers, what makes anyone think that doing more and more of the same is going to improve things?
Perhaps the most famous example of this kind of tactical or 'pop-up' urbanism as we might call it, was the work of Janette Sadik-Khan in car-loving New York – she was the instigator of the pedestrianisation of Times Square. Initially with temporary measures (some water filled barrels, heavy planters and industrial floor paint and a load of deck chairs). If anyone tells you that such things are bad for business then point to this one – potentially they had a LOT to lose, but it was phenomenally successful and was made permanent. You can see Janette Sadik-Khan's TED talk on it below.
The current focus is on survival of our high streets and urban areas, but we mustn't forget that many of them were struggling before this, which tells us our models aren't right. That was for a host of reasons – some longer-term trends such as the loss of residential populations in so many urban centres, and the gradual move to out of town retailing; and some far more recent, primarily the shift to online shopping patterns.
We needed an urgent rethink of our urban areas anyway – COVID-19 heightens and accelerates the necessary pace of that change.
There are of course other issues to incorporate here, not least getting far more people living in our urban centres again, getting a better balance of land use in centres as more and more retail moves online, and certainly dramatically shifting towards a greener urban realm generally. But these tactical / pop-up measures are a quick and easy win to get us going.
For our part – we already deliver some pop-up urbanism projects, from regular street markets, to pop-up parks, (right) to proposals for temporary closures to test new road layouts before committing to permanent (and costly) changes.
We're keen to do more and we'd encourage you to do the same – we all need to be bolder. Imagine the urban centres you want rather than the ones you are told you can have. In doing so, we must all remember that our urban centres are for everyone – permanent and temporary residents; businesses and community groups; younger and older people; more able and less able; singles and families. Again, its about achieving balance but the guiding principle throughout should be that urban centres are people places.
These things aren't always easy and can be costly in the long run to implement – tactical / pop-up urbanism gives us the chance to trial new ideas at very low cost in the public realm, and is something we should do much more of.
We need more economically, environmentally and socially sustainable urban centres and we all need to be part of that conversation and the solutions.
We need to dare to think and act more radically.