Urban Foundry's new SA1 home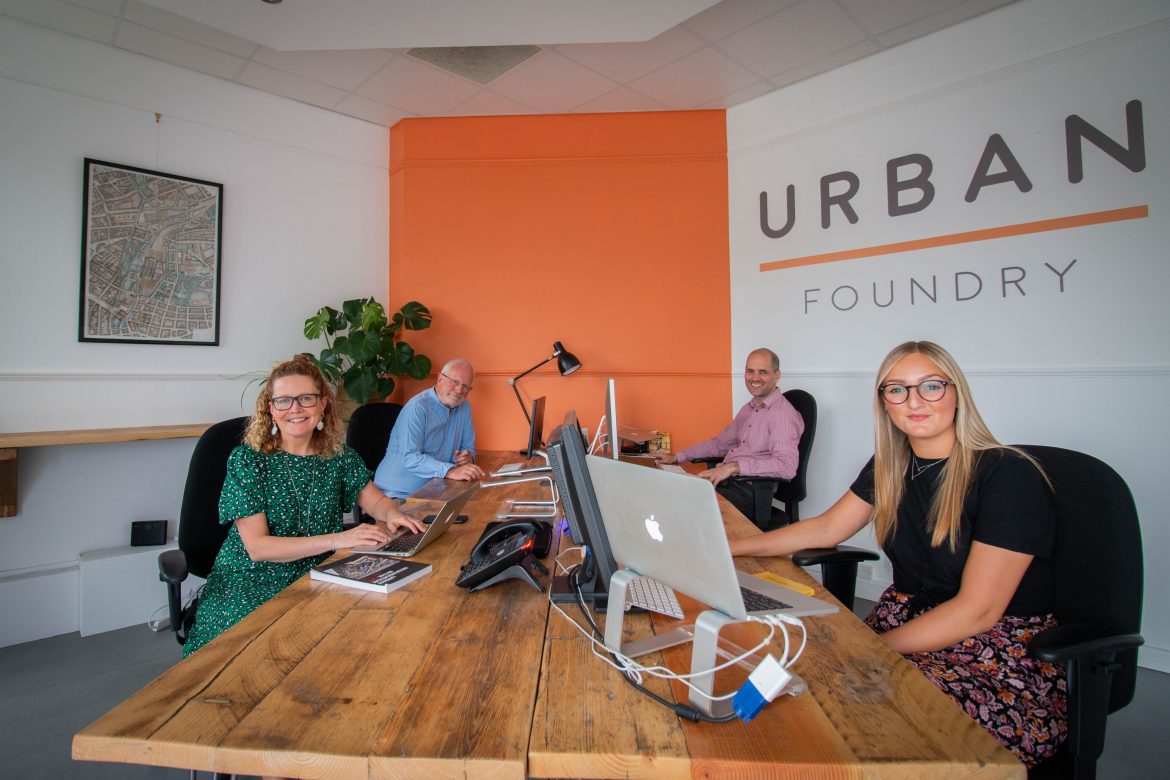 We were delighted when we signed on the dotted line to secure our new office space in Swansea Marina. Not only do we have a waterside view, we're also right next to the National Waterfront Museum. It's a bustling area with numerous independent bars, restaurants and businesses located here.
We've tried to stay true to our ethical values with furniture made out of reclaimed wood and recycled materials. Tara has managed the design of the space using natural materials, industrial colours and pot plants. We recycle all our rubbish and use environmentally friendly cleaning products – being a certified BCorp is important to us.
Photos by Katie Ward Photography. You can check out her Instagram here:
https://www.instagram.com/katiewardphotography
If you'd like to pop over and see our new offices and have a chat, email us ideas@urbanfoundry.co.uk