Francesca Martinez leads debate at Do Not Go Gentle Festival
Posted on

November 6, 2017

in Arts and culture, Business development, Creative business, Digital marketing, Enterprise, Event management, Marketing, Meanwhile space, Pop-ups, Social enterprise, Social media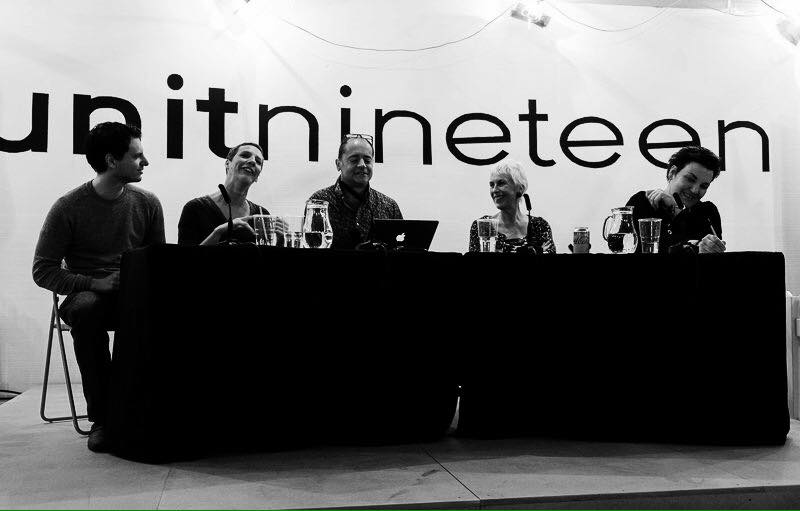 Unit Nineteen hosted the main event at this year's Do Not Go Gentle Festival on Saturday. Award winning comedian, political activist, writer and speaker Francesca Martinez joined a lively panel debating the impact and sense behind Brexit. She was joined by her brother Raoul Martinez (artist, film-maker and author) Tonia Antoniazzi (newly elected MP for Gower) and Helen Griffin (BAFTA winning Swansea actress, writer and political activist). The panel was hosted by BBC journalist and programme maker Gareth Jones.
The event took place on Saturday 4th November and was a much-anticipated climax to the two day festival of poetry, music, spoken word and events that ran across independent venues in Swansea City Centre.
The panel engaged the audience in spirited debate about social justice, the economy, gender and the possibilities for genuine change.
Urban Foundry was the main sponsor of the Do Not Go Gentle Festival with additional support from Swansea Council and Eleven Sound Hire. As well as financial support we worked closely with the Festival's Artistic Director Pierre Donahue to develop a new festival website, marketing materials, online sales, box office and a move of the festival into the City Centre. This not only streamlined the festival's administrative processes, it also brought the 2017 event to a new and diverse audience. It also enhanced both the Festival's success and Swansea's rich cultural scene. Sustainability is at the heart of all Urban Foundry projects and our contribution to the Festival has left an exciting legacy.
Unit Nineteen is a multi-purpose venue managed by Urban Foundry. It also hosts popular events such as Street Food Friday, LIVE Saturday, yoga classes, exhibitions and conferences.
You can find out more by visiting www.unitnineteen.co.uk