Swansea Bay Market dates for 2020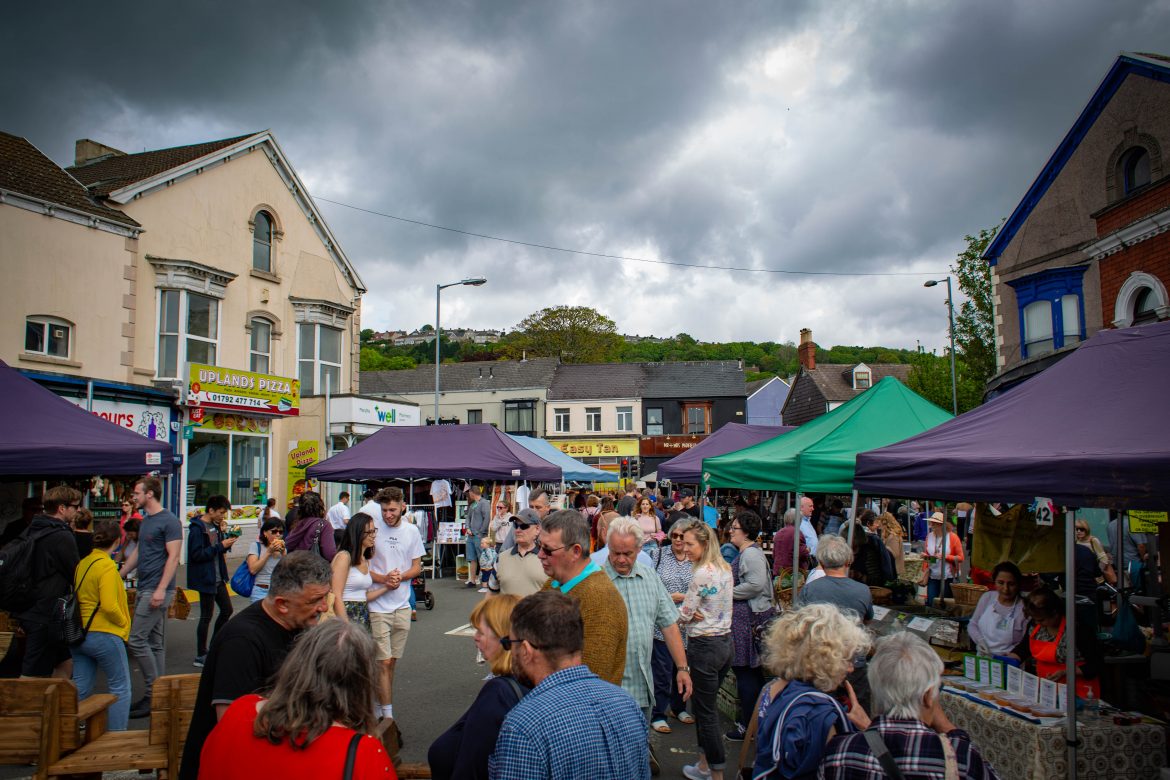 Our street markets project is part of our pop-up urbanism activities and also a social enterprise in its own right – in 2019 we grew it from 2 to 5 regular markets.
A frequent question we get asked is 'when is the next market?', so we've just produced a useful leaflet outlining all the 2020 dates and times of our five street markets: Mumbles, Marina, Uplands, Port Talbot and Glynneath. A summary is below, and you can pick up a hard copy leaflet at any of our market events.
We keep a list of traders who will be attending each market on our website www.uplandsmarket.com (please be aware that these are often subject to last minute changes).
If you are interested in a pitch at one of the markets, you can find out more information and how to apply on the website.
Events are weather dependent, which of late has been a little volatile! We will post any cancellation information on the individual market's Facebook page so do give the pages a like and share to keep up to date with current information.
You can also always find the next market date on the relevant Facebook page – we change the header on each page after each event to show the date of the next one.
If you are interested in exploring a bit of pop-up urbanism for your own community space or building then get in touch. We're always interested in new and exciting projects.
In the meantime, happy shopping!