We're hiring for a Swansea Library of Things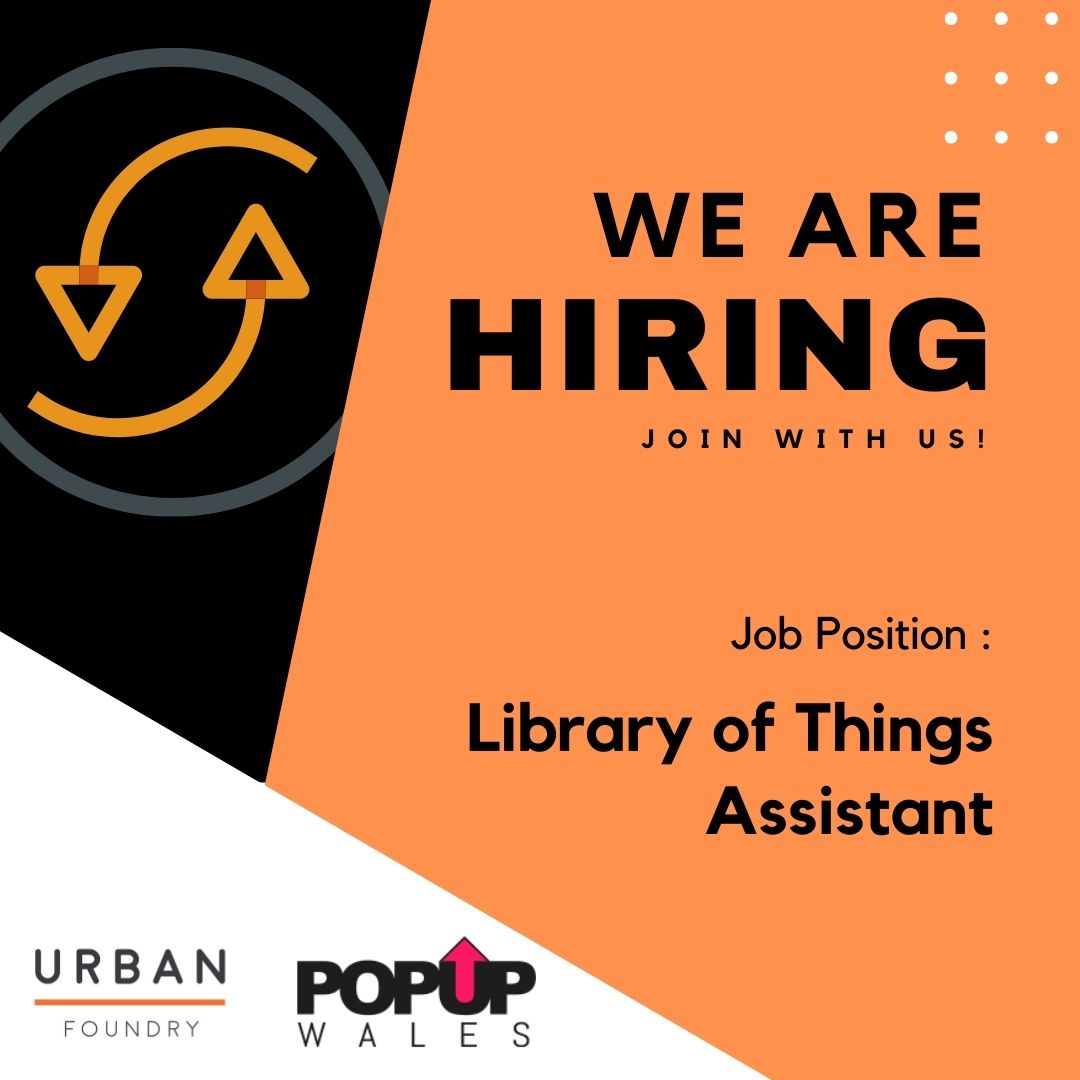 PLEASE NOTE – DEADLINE FOR APPLICATIONS EXTENDED. THE NEW SUBMISSION DATE IS THE ONE GIVEN BELOW AND REPLACES THE DATE IN THE JOB DESCRIPTION.
Urban Foundry, through our PopUpWales initiative, is opening a Library of Things in Swansea City Centre and we are looking for assistants to work part time on this exciting 3 month project.
A Library of Things is a place where members can rent useful equipment for one-off jobs, meaning a single item gets used many times, as opposed to increasing the amount of products being sold that only get a single or sparing use.  It contributes to a circular economy and also provides a low cost way to accessing useful items.
We are looking for 2 part-time staff members to be the custodians of our Library of Things and be the customer facing team members for this positive impact project.
You can read the job description and person specification here: Librarian of Things JD
Fixed Term Contract: 1st April 2022 – 30th June 2022
Wage: £9.90 per hour (Real Living Wage)
To apply, please:
write a short outline of why you would like to work for us – briefly outline what you will bring to the role and how this role can help your development; and
enclose a short CV, evidencing how you meet the various criteria outlined in this job description, and particularly evidencing your experience in content marketing.
Please do not send us any other material aside from covering letter/CV
Applications need to be sent to: gareth@urbanfoundry.co.uk (please do not send hard copies) by midday on Wednesday 30th March 2022.
We will inform you if you have made it to the shortlist on the 30th March 2022, and we aim to interview and appoint the successful candidate by Saturday 27th March 2022, with the role commencing on 1stApril 2022 (or soon after that as possible).
Whilst we are aiming to recruit someone full time we are happy to consider reducing the hours to suit and/or job shares.