Urban Foundry supports Dance Days 2018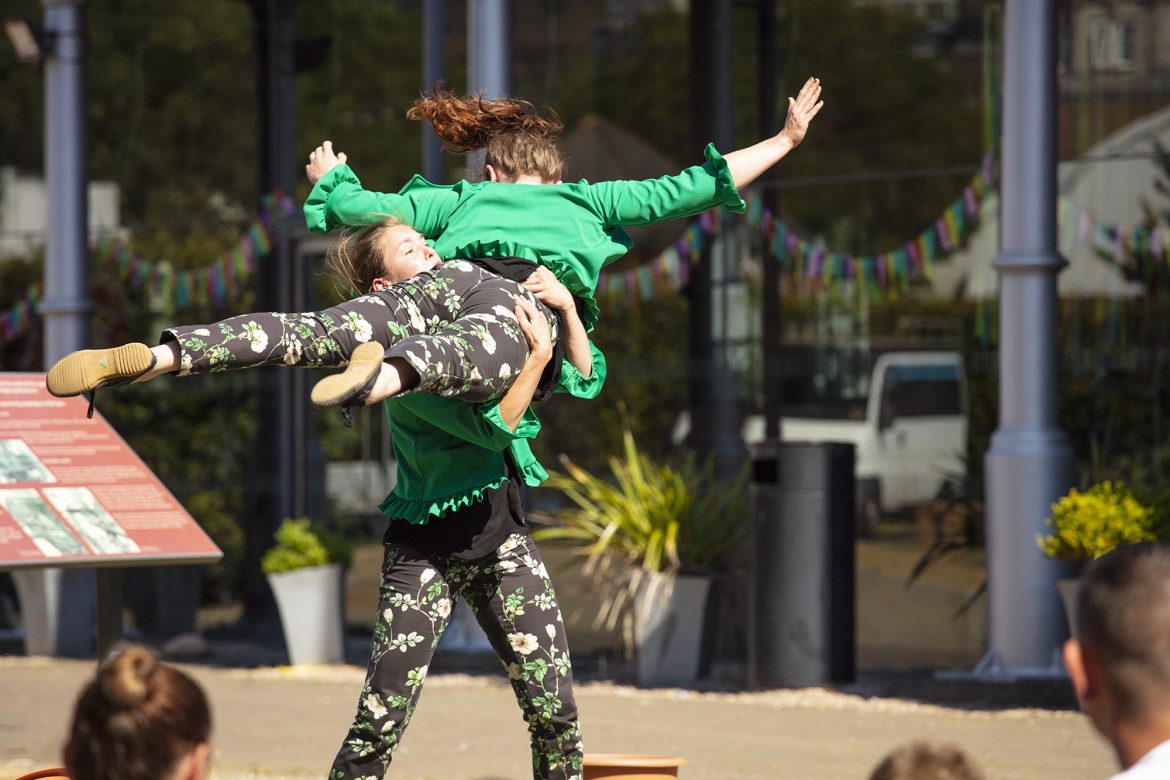 Dance Days is a two-day international summer dance festival, run by Taliesin Arts Centre in Swansea. It brings together performers from across the UK and beyond, dancing alongside Swansea community dance groups.
We are passionate about the arts and we were only too pleased to support Dance Days 2018. We hosted the opening night at our pop-up venue Unit Nineteen and welcomed some beautiful performances from Kitsch & Sync Collective and Cia Mar Gomez.
On the Sunday, Dance Days continued with a mix of modern, street, circus and traditional dance alongside our monthly Marina Market at Swansea Marina. This also included performances at the National Waterfront Museum.
Tara Tarapetian, Senior Projects Coordinator at Urban Foundry said, "The weather was glorious and it was lovely to see such an eclectic range of dance. People were sitting in the sun, eating delicious street food whilst being entertained by some exceptional performances. We felt very lucky."
Swansea is an exciting hub of culture and it was a fabulous opportunity to support this event. We're already looking forward to Dance Days 2019!
PHOTOGRAPHY BY HYWEL HARRIS